Meet The Year 7 Team
Mrs Mingay - Interim Headteacher
I am delighted to welcome you to Orchard Park High School; a vibrant, dedicated and welcoming 11-16 academy.
It is our expectation that all staff, students and parents embrace our four core values here – Integrity, Excellence, Collaboration and Drive. We want our students (you!) to really love your learning journey with us and, when you reach the end of Year 11, to step into the wider world as determined, self-confident and successful young adults with a real understanding of your own identity.
We look forward to welcoming you to Orchard Park and continuing your education journey with you.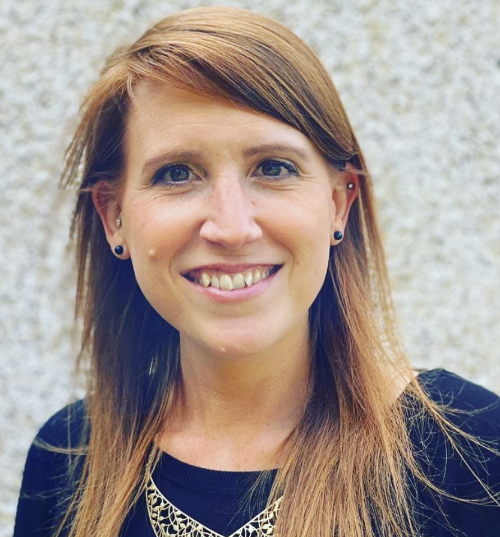 Mr Hubbard - AHT Behaviour
A warm welcome to Orchard Park! I am responsible for ensuring your transition from primary into secondary runs smoothly and ensure you feel settled on arrival. I am also there to make sure student's work hard and present the best of themselves at all times. This will be my fifth year at Orchard Park and it is a fantastic place to work.
We look forward to you joining us and starting the next phase of your educational career at Orchard Park.
Miss Goodwin - Year 7 Academic Year Leader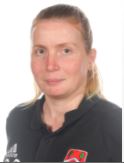 Hello Year 7 and welcome to Orchard Park! My name is Miss Goodwin and I will be your Head of Year, which is also known as an Academic Year Leader (AYL). I am really excited about meeting you in September. My role is to look after each and every one of you and I am responsible for the pastoral care and academic overview of the whole year group. I will see you all three times a day at line up- at the start of the day, at the end of break and at the end of lunch to check in with you all and if you have any concerns you can come and find me. We want everyone to feel as if they are a part of a community here and so your happiness and well-being is important to me.
I have been at Orchard Park for 5 years and for the last two years I have been the AYL for Year 11. I also teach PE and so will hopefully get the chance to teach some of you as well. I love all kinds of sports, but my absolute favourite is Football. I am a huge Arsenal fan!!
Fun Fact about me: I am half Irish and have five sisters and two brothers.
Miss Turner - Attendance Manager
Welcome to the Orchard Park High School community! I hope you are looking forward to joining us this September. My name is Ms Turner and I am the Attendance Manager, you can find me in my office which is round in Welfare (please come and say hello). I have worked at the school for over 13 years and absolutely love working here. As well as attendance I also have experience in marketing, admissions, data, student welfare and special educational needs.
My role is to monitor our students attendance and punctuality to school. We expect all students to be in school each day and to arrive at school on time ready to learn. So get ready to set those alarm clocks!
Many years ago, I attended this school as a student and remember my first day here! You will find your first week so exciting as you make new friends; and don't worry you will soon get used to finding your way around the building! Our staff and students are super friendly and we can't wait to meet you all!
Fun Facts: I like fishing, the colour blue and have two pets, a lizard called Bo and a cat that is deaf called Tia.
Miss Wellington - AHT Inclusion & SENCO
As the Assistant Headteacher who is responsible for Inclusion and a SENCO, I ensure that every child receives high quality teaching that is differentiated and personalised will meet the individual needs of the majority of children and young people. A part of this personalised teaching there is a value placed on strong relationships with students – teachers are expected to build respectful and nurturing relationships to develop our pupils. As the SENCO, I am also responsible for making children who may need a little bit more help, receive the support that they need in order to flourish and succeed here at Orchard Park High School.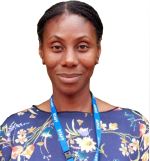 Mr Rapsey

As a Year 7 Tutor, you'll be seeing me first thing in the morning every school day if you're in my group, and I'm looking forward to welcoming you to my classroom on the first of those days already! Our Tutor room is also the Art Room, so on your first day you'll find yourself surrounded by paints, brushes, and clay amongst other things… As an artist and a photographer, I love to paint as well as to take photographs in the school's photography studio. I'm looking forward to showing you my artwork when we meet.
Mr Latouche

"Hello, my name is Louie Latouche and I am excited to be joining Orchard Park in September as a Year 7 Tutor and P.E Teacher. Although I love all sports, my favourite is Basketball and I have played this competitively for 9 years! In addition to coaching in three countries, I have also worked in education for over 5 years. I look forward to supporting you all in September as you begin your exciting journey at Orchard Park."
Miss Hamm - Year 7 Tutor

I am excited to be starting my second year at Orchard Park as an English teacher and a Year 7 tutor. As an English teacher, I love reading and I can't wait to see your lovely faces every morning as we explore new worlds and meet new characters in all the books that we read during form time. I look forward to meeting you all soon and I am here to help with your transition into Year 7.
Fun fact about me: I was born in Canada, grew up in Ireland and now I am living in London! … I love exploring this amazing city that I now call home.
Mr Wright
I'm excited to be joining Orchard Park this year as the Teacher of Music and as a Year 7 tutor. My previous experience runs from working with Youth Music Projects in Scotland to the Head of Music in a secondary school. I have studied music and worked as a musician for many years. Something that students often find hard to believe is that I still work as a musician outside of school and enjoy DJing at nightclubs at the weekends.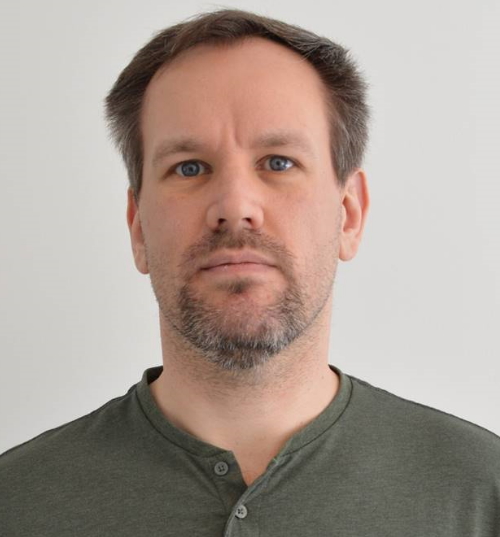 Miss Johnston - Year 7 Tutor

I'm very excited to start the new year as your year 7 tutor. I can't wait to get to know you all and find out more about you! I am an English teacher who loves reading and cannot wait to read all sorts of exciting stories with you as you start on your very own adventure.
I love travelling and trying new foods and have been to lots of different countries. I am crazy about my dog and will probably show you lots of pictures of him!