FACE COVERINGS UPDATE: THURSDAY 22nd OCTOBER 2020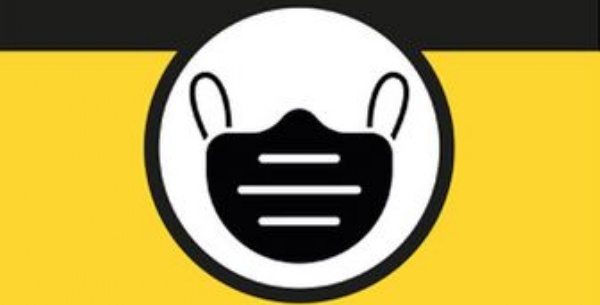 Important information from Mrs Josie Mingay, Interim Headteacher.
As you will have read in previous correspondence, I have been delighted by the huge efforts we have witnessed this half term from all staff, students and families who've contributed to the success of the full reopening of Orchard Park this half term. I am confident that we are dedicated to the safety and wellbeing of students, while ensuring that their education is not compromised during this time.
Please read the information below to hear key changes for Orchard Park High School from Monday 2nd November 2020.

1. What's the change?
You will know by now that London has been placed into the 'Tier 2 – High Alert' category by the government. With this change, we have been issued new and updated guidance with regards to face coverings.
The guidance states:
"When an area moves to the local COVID alert level 'high' or 'very high', in education settings where year 7 and above are educated, face coverings should be worn by adults (staff and visitors) and pupils when moving around indoors, such as in corridors and communal areas where social distancing is difficult to maintain. As in the general approach, it will not usually be necessary to wear face coverings in the classroom, where protective measures already mean the risks are lower, and they may inhibit teaching and learning."
Full guidance can be found here:
https://www.gov.uk/government/publications/face-coverings-in-education/face-coverings-in-education

2. What does this mean for schools?
The key points from this guidance are as follows:
Face coverings now need to be worn by all staff, students and visitors when moving through corridors and other internal communal areas, such as lunch queues and assembly lines
Face coverings are not required in classrooms, where protective measures are already used
Face coverings are not required outside, where there is fresh air and enough distance


3. What do I as a parent/carer need to do?
It is essential that, from Monday 2nd November 2020 when we return after Half Term, all students must arrive to school with a face covering – they must be plain and dark coloured, or a disposable single-wear blue medical mask.
All students must also be sent in with a small sealable bag, as per previous information shared. This is so that we comply with the World Health Organisation (WHO) guidance on how to handle face coverings safely.
Note: Masks must not be patterned, have logos or any symbols, or be bright in colour. This aligns to our uniform policy. Dark blue or black are a safe bet. Blue medical masks are accepted, though these are disposable and should be single-use only.
We will store spare masks for those who find themselves needing one, but ask that all staff and students arrive with a mask and resealable bag each day.
4. What else do I need to know?
We now need to insist on students wearing masks in corridors and communal areas, unless we know of a medical reason, or other, why your child should not. Students will be given guidance on how to wear these safely on return and will be expected to do so. We want all students to feel safe and comfortable with these new rules. As with other school rules, if a student chooses not to wear their mask appropriately, they will be sanctioned accordingly. This might include a student attempting to move through corridors without their mask on, or wearing their mask hanging off one ear, or pulling their mask below their chin. These examples would each result in a sanction. It is our responsibility to ensure students are as safe as possible on school grounds and therefore we will maintain our highest expectations of behaviour at this time.
The WHO website offers more information on how to wear masks safely: https://www.who.int/emergencies/diseases/novel-coronavirus-2019/advice-for-public/when-and-how-to-use-masks
5. Should I be sending my child to school while the school is in 'Tier 2'?
Yes. It is our belief that students get a much better education deal with us when they are on site and in our care. The government and the Department for Education believe the best place for children to be at this time is in school, and we agree. We therefore ask you to support us by sending your child in, unless they are unwell and/or present specific COVID-19 symptoms. A reminder of the most recent definitions of main symptoms are below:
a high temperature – this means you feel hot to touch on your chest or back (you do not need to measure your temperature)
a new, continuous cough – this means coughing a lot for more than an hour, or 3 or more coughing episodes in 24 hours (if you usually have a cough, it may be worse than usual)
a loss or change to your sense of smell or taste – this means you've noticed you cannot smell or taste anything, or things smell or taste different to normal
https://www.nhs.uk/conditions/coronavirus-covid-19/symptoms/
6. My child has been wearing a face covering since September. Has anything changed?
No. Your child should simply continue to wear a dark coloured face covering.
7. My child has a health issue or disability – are they exempt from face coverings?
Yes. Some students remain exempt from wearing face coverings.
The guidance states:
"Some individuals are exempt from wearing face coverings. For example, people who cannot put on, wear or remove a face covering because of a physical or mental illness or impairment, or disability, or if you are speaking to or providing assistance to someone who relies on lip reading, clear sound or facial expression to communicate. The same exemptions will apply in education settings, and we would expect teachers and other staff to be sensitive to those needs."
https://www.gov.uk/government/publications/face-coverings-in-education/face-coverings-in-education
If your child has a reason for not wearing a face covering, please let us know. We are committed to ensuring that all students and staff feel safe and comfortable with this new guidance, and will happily make exceptions where appropriate. Please contact lsmith@orchardparkhigh.net or your relevant Academic Year Lead to let us know if this is relevant to you.
8. What should I do if I have further questions?
If you have further questions, please contact the school using the details below:
Telephone: 020 8776 0220
Email: admin@orchardparkhigh.net
Many thanks for your continued support.
Mrs Josie Mingay, Interim Headteacher