Safeguarding, Resilience & Wellbeing
Safeguarding
Here at Orchard Park High School we take our responsibility to help keep students safe very seriously. As you may know, we have a Safeguarding Team in school who work hard to support families and protect our students and their siblings from harm. It is our role to ensure students are safe each day by both educating and listening to them. We also aim to engage with families and other agencies early on to keep students safe and happy. Parents are welcome to contact the Safeguarding Team by email: safeguardingteam@orchardparkhigh.net should you have any concerns about the welfare and wellbeing of young people.
There are a number of useful documents to download at the bottom of the page.
Out of school support
If you feel you need some support on a day when school is closed or if you are feeling low or unsafe, it is important you talk to someone you trust and let them know how you feel. Sometimes it can be difficult to talk to friends and family so here are some other places you can contact instead:
ChatHealth Texting Service - 07520 615205
Childline - 0800 1111
Samaritans - 116 123
Hopeline - 0800 068 4141
NSPCC - 0808 800 5000

Any queries please email SafeguardingTeam@OrchardParkHigh.net
Student welfare – out of school support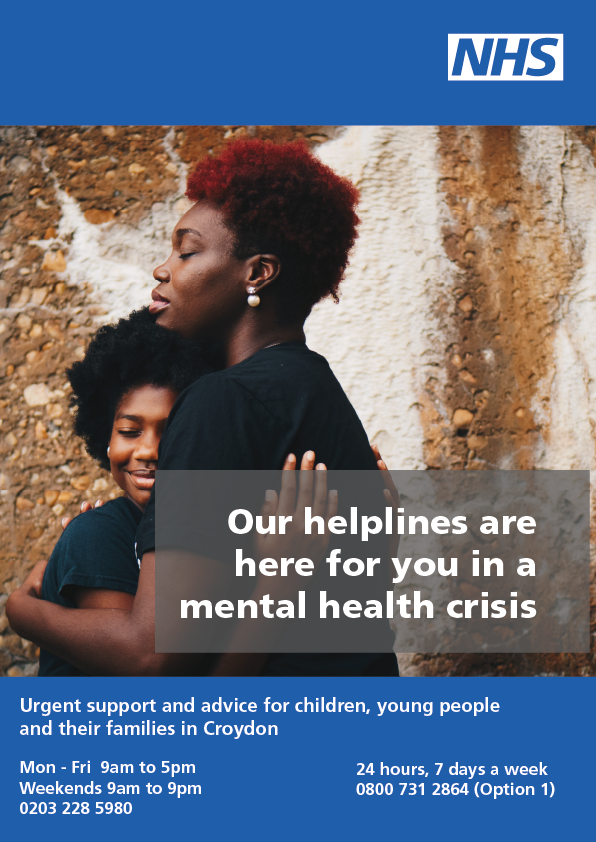 Online safety
Please view our section on Keeping Children Safe on the Internet here:
E-safety and cyberbullying advice websites
Keeping students safe
During students' time at school we want them to feel safe and to learn how to keep safe and stay happy. In addition to the very important roles played by form tutors and Academic Year Leaders, the school will ensure that the necessary care, guidance and support are forthcoming in order make this happen.
Keeping young people safe is our priority
To ensure that all students are safe, we work in conjunction with partnership agencies, staff, parents, visitors and members of the community to support our safeguarding procedures. We take our responsibilities for safeguarding children in our care seriously. Many students have expressed their appreciation of the amount of support that the school has given them.
Orchard Park High School recognises the difficulties facing young people and families in today's society and is committed to offering equal opportunities and support to all of our students.
The school runs activities and workshops to improve 'Being Safe' awareness during the school year to support students understanding and management of potentially unsafe or concerning situations including bullying, Internet safety and domestic violence etc.
Support and mentoring schemes are made available to students to equip them with the required tools to help them make the right decisions and develop independence whilst keeping themselves safe by knowing how to access help when they need it.
Keeping Children Safe In Education
The following information is statutory guidance from the Department of Education issued under Section 175 of the Education Act 2002. Schools must have regard to it when carrying out their duties to safeguard and promote the welfare of children.
For further information regarding Keeping Children Safe in Education and to view the most recent publication; 'Keeping Children Safe in Education', please visit the GOV.UK website by clicking here
Everyone who comes into contact with children and their families has a role to play in safeguarding the young people in our care. School staff are particularly important as they are in a position to identify concerns early and provide help for children to prevent concerns from escalating.
Specific safeguarding issues
Expert and professional organisations are best placed to provide up-to-date guidance and practical support on specific safeguarding issues. Please visit www.nspcc.org.uk. Also available is the government guidance on the issues listed below via www.gov.uk
Schools have been asked to train staff specifically on the following issues:
Child missing from education

All children, regardless of their circumstances, are entitled to a full time education which is suitable to their age, ability, aptitude and any special educational needs they may have. Local authorities have a duty to establish, as far as it is possible to do so, the identity of children of compulsory school age who are missing education in their area.
Schools should put in place appropriate safeguarding policies, procedures and responses for children who go missing from education, particularly on repeat occasions.
It is essential that all staff are alert to signs to look out for and the individual triggers to be aware of when considering the risks of potential safeguarding concerns such as travelling to conflict zones, Female Genital Mutilation (FGM) and forced marriage.
All schools must inform their Local Authority of any student who fails to attend school regularly, or has been absent without the school's permission for a continuous period of 10 school days or more, at such intervals as are agreed between the school and the local authority.
Child sexual exploitation
Child sexual exploitation (CSE) involves exploitative situations, contexts and relationships where young people receive something (for example food, accommodation, drugs, alcohol, gifts, money or in some cases simply affection) as a result of engaging in sexual activities. Sexual exploitation can take many forms ranging from the seemingly 'consensual' relationship where sex is exchanged for affection or gifts, to serious organised crime by gangs and groups. What marks out exploitation is an imbalance of power in the relationship. The perpetrator always holds some kind of power over the victim which increases as the exploitative relationship develops. Sexual exploitation involves varying degrees of coercion, intimidation or enticement, including unwanted pressure from peers to have sex, sexual bullying including cyber bullying and grooming. However, it is also important to recognise that some young people who are being sexually exploited do not exhibit any external signs of this abuse.
Female genital mutilation
Female Genital Mutilation (FGM) comprises all procedures involving partial or total removal of the external female genitalia or other injury to the female genital organs. It is illegal in the UK and a form of child abuse with long-lasting harmful consequences. Professionals in all agencies, and individuals and groups in relevant communities, need to be alert to the possibility of a girl being at risk of FGM,or already having suffered FGM.
If staff have a concern they should activate local safeguarding procedures, using existing national and local protocols for multi-agency liaison with police and children's social care. When mandatory reporting commenced in October 2015 these procedures have remained when dealing with concerns regarding the potential for FGM to take place. Where a teacher discovers that an act of FGM appears to have been carried out on a girl who is aged under 18, there will be a statutory duty upon that individual to report it to the police.
Preventing radicalisation
Protecting children and young people from the risk of radicalisation is viewed as part of schools' wider safeguarding duties, and is similar in nature to protecting children from other forms of harm and abuse. During the process of radicalisation it is possible to intervene to prevent vulnerable people being radicalised.
Radicalisation refers to the process by which a person comes to support terrorism and forms of extremism. There is no single way of identifying an individual who is likely to be susceptible to an extremist ideology. It can happen in many different ways and settings. Specific background factors may contribute to vulnerability which are often combined with specific influences such as family, friends or online, and with specific needs for which an extremist or terrorist group may appear to provide an answer. The internet and the use of social media in particular has become a major factor in the radicalisation of young people.
As with managing other safeguarding risks, staff should be alert to changes in children's and young people's behaviour which could indicate that they may be in need of help or protection. School staff should use their professional judgement in identifying children who might be at risk of radicalisation and act proportionately which may include making a referral to the Channel Programme.
Prevent

From 1st July 2015 schools are subject to a duty under section 26 of the Counter-Terrorism and Security Act 2015 ("the CTSA2015"), in the exercise of their functions, to have "due regard to the need to prevent people from being drawn into terrorism". This duty is known as the Prevent duty. The statutory Prevent guidance summarises the requirements on schools in terms of four general themes: risk assessment, working in partnership, staff training and IT policies
Channel
School staff should understand when it is appropriate to make a referral to the Channel programme. Channel is a programme which focuses on providing support at an early stage to people who are identified as being vulnerable to being drawn into terrorism. It provides a mechanism for schools to make referrals if they are concerned that an individual might be vulnerable to radicalisation. An individual's engagement with the programme is entirely voluntary at all stages.
Keeping safe advice websites
For further information you can visit the following websites: